EURORDIS' Volunteer engagement is guided and regulated by the Charter of the EURORDIS Volunteers which has been adopted by the EURORDIS General Assembly on 8 May 2014 in Berlin.
---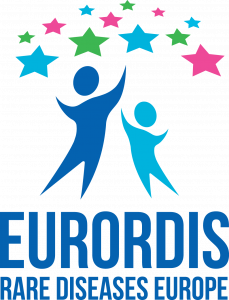 The EURORDIS volunteers are engaged in various activities to achieve the same objective, i.e. help EURORDIS fulfil its mission to build a strong pan-European community of rare disease patients and fight against the impact of rare diseases on peoples' lives.Volunteers contribute their time, experience and commitment to EURORDIS to carry out different tasks, using their knowledge and best skills.
Volunteers can:
Represent EURORDIS in international/ European and/or national committees
Represent EURORDIS in international/European and/or national conferences
Participate in internal task forces, working groups, committees, advisory groups or panels of experts
Be involved in project steering committees, in conferences' programmes and/or organising committees
Take an active part in activities such as moderating online rare disease patient communities
Provide translations of documents and other activities
EURORDIS recognises and appreciates the work and dedication of its volunteers. The diversity of their competences, rare diseases and countries of origin all play a very important role and constitute a strength of the organisation. EURORDIS volunteers are not paid or financially compensated for their contribution. They are reimbursed for expenses directly incurred in the scope of their activity in a fair and timely manner according to the internal rules & procedures (a copy of which is issued to all parties), and covered by EURORDIS' insurance when travelling for their mission.
EURORDIS volunteers are committed to:
Adhering to the core values as adopted by the members of EURORDIS:

Mutual respect
Solidarity and mutual support
Equity and social justice

Respecting the Terms of Reference of their particular mission; each EURORDIS activity involving volunteers has Terms of Reference adopted by EURORDIS governance and accepted by each volunteer
Fulfilling their mission based on the core competences upon which they have been nominated:

Voluntarism
Professionalism
Capacity to ensure regular communication with different relevant stakeholders and listen to opinions and requests
Capacity to report regularly on their activities
Belief in progress

Reporting to their contact staff person on policy issues and/or delicate matters that require an official position of EURORDIS in line with the organisation's governance practices
Contributing to developing and raising awareness of EURORDIS and the rare disease patients community in accordance with EURORDIS policy and objectives
EURORDIS is committed to:
Ensuring that the vision, mission and core values of the organisation are respected
Providing the volunteers with the necessary tools and staff support to fulfil their mission
Providing the volunteers with the necessary training and guidance to empower them to carry out their tasks
Ensuring regular communication with the volunteers, and listening to their opinions and requests
Valuing, politically and economically, the contribution of volunteers in the fulfilment of their mission
EURORDIS volunteers work closely with the staff as well with each other, providing support and team spirit. This mutually supportive team spirit includes the Board of Directors. Their common aim is to break the isolation of rare disease patients and their families. Volunteers raise awareness of rare disease patients' needs amongst the general public and policy-makers and advocate for timely access to diagnosis, adequate care, treatment and adapted services.
---